Customer's Accessibility and Convenience
Generally, customer traffic and accessibility are vital for the success of any business. If the location of a business is noticeable to potential customers, then that business is more likely to be visited by its targeted clientele. Choose an area that is highly visible to the public, both by car and on foot, so in this strategic way, people who may be interested in the products or services offered can easily access the business. By providing easy access for customers, they will be more likely to give a company their repeat business. Additionally, choose a location that is conveniently located near residences, offices and pedestrian pathways as this, too, may create a desire for potential customers to visit a new business if it is easily accessible.
Adequate Office Facilities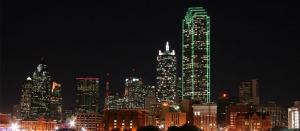 It is also important to consider a Dallas office lease that has facilities and amenities to satisfy the needs of the employees of the business. Take advantage of a location that has adequate telecommunications lines, internet connectivity, 24-hour on-site security guards, adequate parking space and food services such as restaurant and cafeterias.
Workforce
Choose a location that has a strong workforce population available to provide optimally-trained employees. It is important that a business owner know what type of workers are needed and their availability in the new location. If there is high level of unemployment in the area, it might be easier to hire employees with the right skills.
Examine Competitor's Presence
Many entrepreneurs are afraid of starting a business in an area where there are competitors. Actually, this is the ideal venue to locate a business because avoiding this kind of opportunity would be like avoiding potential customers. If there are a lot of business contenders in this new location, it means that there are paying customers for products and services.
Adequate Parking Space
Do not drive customers away because of inadequate parking space. If there is a high volume of customers that will drive to the business, then there must be enough parking spaces. Usually, customers who drive go to places where they can park their vehicles.
Location goes far beyond simply picking the right building. A new location must allow the business to have increased productivity and profitability. This critical aspect of a business must be given careful consideration since it can make the difference in whether the business is a success or failure. Always choose the Dallas office lease that will help draw more customers and make the business more profitable. The right way to choose a successful location is to have a detail-oriented, analytical mind! Happy hunting!
Call Office Finders For Help In Choosing Your Next Dallas Office Space!