Money talks – would you lease space to a company like yours?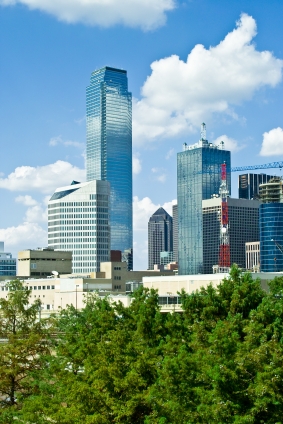 Failing to be prepared with proper financial data about your company can spell disaster for a deal. If you appear unprofessional or uncooperative, then the leasing agent will not take you seriously. Details really matter since getting the best deal means putting your best financial foot forward. Office Finders can help make sure you provide the proper monetary data. Being professional and presenting the proper information will help you get a better deal and increase your negotiating position.
The lease rate they offered me sounds fair!
If you attempt to do a direct deal, you are leaving money on the table. Would you walk into a new car dealer's showroom and pay the sticker price on the window?  Of course not! Office Finders agents know the market, the people, the lease rates, and most importantly the concessions that are being offered in the market; we will intensely negotiate to help you achieve the best possible deal. Given the limited time you have to learn the market versus the many years we have spent working in this industry, there is no way you can learn the market – put our knowledge to work for you!
The on-site project-leasing agent is nice and said I was getting a great deal!
The project-leasing agent represents the building owner – not the tenant. They have a fiduciary obligation to the owner and must represent the owner's interests at all times, not yours. They may appear to be your "buddy;" however, when the lease is done and they move on to the next property – will they be there to help you? No. Rarely is the same leasing agent on the property over a five-year period. You need a professional on your side to help you before, during, and after the lease is signed. Your Office Finders agent is just that person!
Office leases are standard – who needs a lawyer?
Modern office leases are complicated documents created by an attorney with the building owner's interests at heart – not the tenant's. Unless you are a professional attorney skilled and experienced in commercial real estate contracts, you do need help. We receive a number of calls every year from bewildered and dissatisfied tenants trying to patch up a deal they reviewed on their own. Unfortunately, it is too late until that lease comes up for renewal. Office Finders agents are not attorneys, nor do we offer legal advice; we do check the documents to make sure the deal points are correct and we work with your attorney in the contract review process to speed the overall process to save you money. Remember that you are signing a legal document that binds you to pay rent, which in many cases can be a lot of money. A 10,000 Square foot, 5-year lease, at a rate of $15.00/sf amounts to a total base rent of $750,000.00; so hiring a professional commercial lease attorney to review it is well worth the expense.
This is easy; I can find space in a week!
We receive calls all the time from people under the gun to move in less than a month. While it is feasible to move that fast, it is not in your best interest. Haste really does make waste – and you will pay more and suffer more headaches if you try to rush the process. Office Finders recommends that you start six months or more in advance of the date space will be needed. Tenant rep agents know what it takes to help you through the process smoothly. You will be surprised what all is involved in finding and concluding a commercial lease – don't be caught with an expiring lease and no where to go!