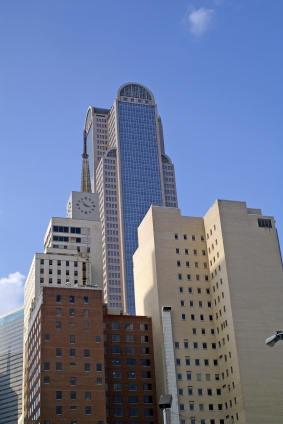 While we can't cover every possible term or buzzword used in the industry, we have compiled a list of common terms to help educate you about the market. Details are our business and your Office Finders agent will be happy to explain any lease term deal point that needs clarification.
Base Lease Rate
This is the price you pay for your space. It is usually quoted in dollars per square foot per year. Some markets quote it as dollars per square foot per month. Assuming you leased 1,500 SF at $10.00 per square foot, you would pay $15,000.00 per year or $1,250.00 per month (1500X10/12). This can either include or not include electric. If electricity is additional, as in the case of lease rates that are quoted "plus electric," figure on at least $2.00 per square foot.
Rent Concessions – Free Rent
Free rent is a common concession being offered in the market today. It allows the building owner to keep the face rate or list rate in their lease high for the purposes of valuing their property for future sale or re-financing while lowering the effective rate the tenant actually pays. For example, if you signed a five-year lease with six months free rent outside the term at a face rate of $20.00 per square foot, then you would really pay an effective rate of only $18.18 per square foot.
Rentable Versus Usable Square Footage
In order to fairly assess all tenants of a multi-tenant office building for use of the commons areas (lobbies, bathrooms, mechanical areas, corridors, etc.), a common area factor is determined and added to the actual or usable square footage you can measure in the space you are leasing. Most buildings quote their square footage in rentable not usable. For example, if you lease 2,000 usable square feet in a seven-story building with a common area factor of 15%, then your rentable square footage would be 2,300 – 2,000 X 1.15.
Lease Term
Most buildings seek tenants who will sign leases from three to five years in length. Short-term leases are available but you typically pay a premium or must take a space "as is" without the typical tenant improvements afforded by signing a "typical" market lease term. You will get a better deal when willing to sign a market lease term. Nonetheless, it may be wise for a startup company to seek a short-term deal and your Office Finders agent can help you decide which way to go – a lower price for a longer term lease including finish out versus the safety of a short-term "as is" deal.
Finish Out / Tenant Improvement Allowance
Landlords typically offer tenants some finish out to make the space being leased suit their needs. On three-year leases, this usually means at least new carpet and paint, if not more. Five-year or longer leases offer even more finish out. Those seeking short-term deals can expect to take a space "as is" without any finish out being offered by the landlord.
Base Rent Escalations
Landlords all have some means to increase the lease you sign annually to keep abreast of increasing costs such as utilities, property taxes, property insurance, building maintenance and management fees. These escalations are usually calculated via base year expense stops or consumer price indexes. Are you paying the same per kilowatt hour rate for your home's electricity that you paid three years ago? Probably not, in fact you are probably paying a lot more. The same goes for the landlord, so you will need to evaluate this feature of the lease. Your Office Finders agent will explain the escalation method used and help negotiate the best terms for the escalation including a cap on such increases in many cases. This further helps protect you and save money on your lease.
Building Classes
Landlords are fond of describing their properties in a class structure. Typically, you see buildings rated as class A, B, C and worse. In reality, the class is determined objectively by evaluating the many factors of each building. Depending on the market, buildings may be classified objectively as follows:
Class "A" – Newly built structure, typically less than 5 years old, with at least 200,000 square feet, on-site amenities that may include on-site property management, conference facilities, hotel, food service, manned security, parking garage, etc.
Class "B" – Relatively new property with some, but not all, of the amenities listed above.
Class "C" – Typically, these are much older properties with less or none of the amenities listed above. In addition, they may be in less desirable areas.
Class "D" – These are about the worst of entry-level spaces requiring little credit verification, etc. Some might even consider them a flophouse. Usually the cost to benefit ratio along these is not good and a Class C or higher would be preferable.
 Building Types
High & Mid Rise Office – These are the majority of what you see driving around and typically are offered on a full service basis meaning that the owner pays the utilities, maintenance, management, etc. In some cases, electricity is charged as a separate item referred to as "+ E".
One Story Garden Office – These are what they sound like, simple and unsophisticated properties that are usually smaller and ideal for entry-level users.
Office Tech / Flex Space – Similar to the one-story garden space, these properties typically have overhead loading doors in the rear and fewer glass (windows) than a regular space due to their depth. They also have independent A/C controls 24/7 and you can come and go at any hour. These properties usually have less parking than a regular office.